Aluminum Multi-purpose Folding Ladde w/Stabilizer
The T-BOSS Multi-purpose telescopic folding Ladder is versatile and easy to use.
The powerful six hinge and telescoping design can change ladders in many different positions –
twin stepladder, stairway ladder, extension ladder and even as a scaffold base…
With anti-slip rail and ladder feet, allows you to use in safe and comfortable condition.
The ladder is light-weight and can be used for one or two person job with duty rating of 150kgs (330lbs).
T-BOSS made telescoping folding ladder will be your best climbing partner.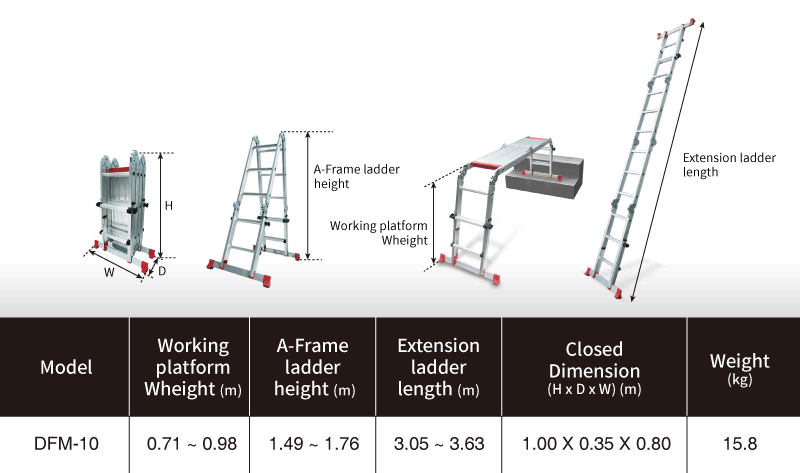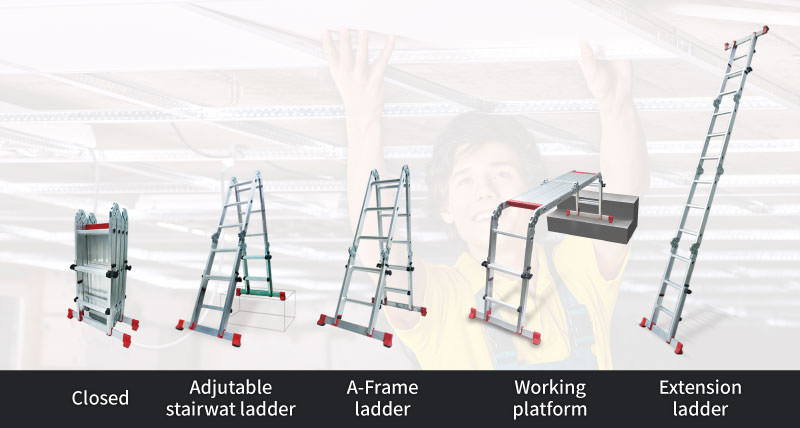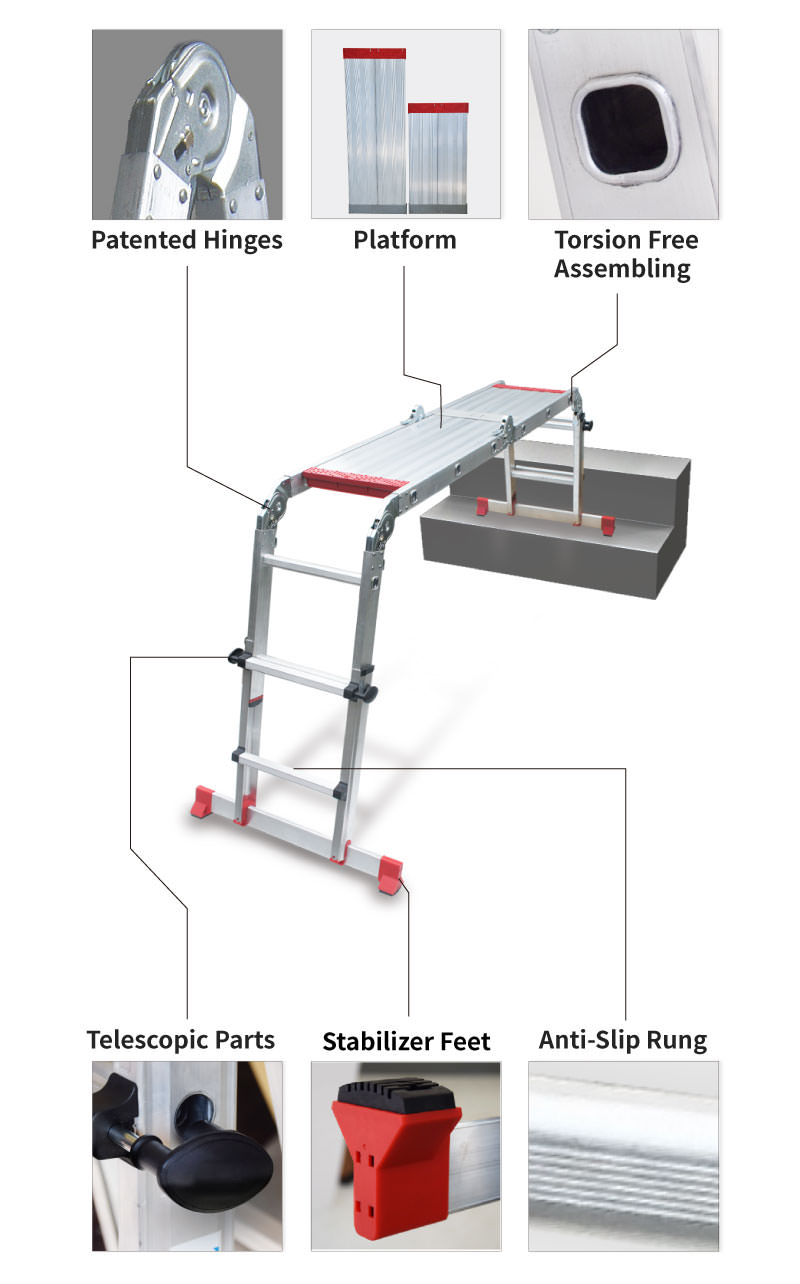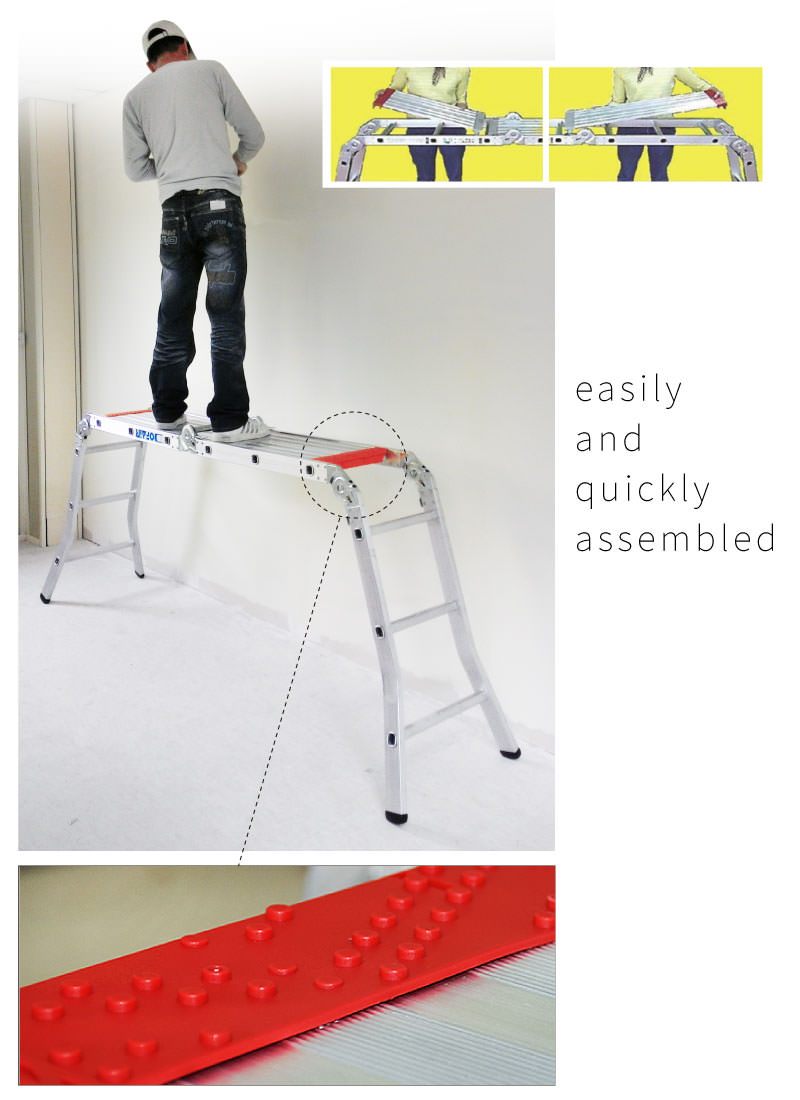 Stabiliser means you are always sturdy and stable.
No matter which position you use.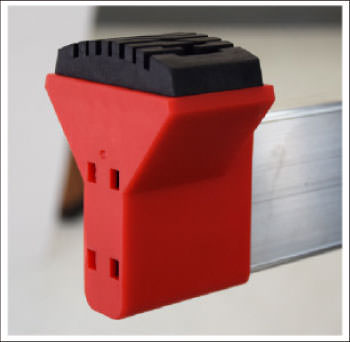 2 Part Stabilizer Feet
provide extra safety and stability


Simple and smooth operation allows users to change to different working position.



The 2-part big lock telescopic parts can easily be changed to another position:
A-Frame or 90-degree ladder. Also ideal on uneven floors due to the telescopic mechanism.




TEL:

886-2-24979008

FAX:

886-2-24979001

ADD:

No.88 Ding Ping Road, Rui-Fang Industrial Park Rui-Fang Dist. New Taioei City. Taiwan.

E-mail:

sales1@t-boss.com.tw