Aluminum Folding Ladder
The T-BOSS Ladder has two function – single ladder & A frame ladder.
With anti-slip rail and ladder feet, allows you to use in safe and comfortable condition.
The ladder is light-weight and can be used for one or two person job with duty rating of 150kg (330lbs).
T-BOSS-made folding ladder will be your best climbing partner.










2 part ladder feet plus rivets / screw free design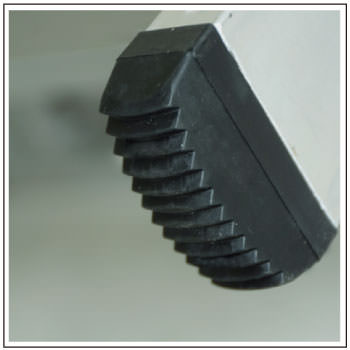 Scratch-proof
The PP material of the feet cover
does not hurt the glass

Screw Free Design
If rivets or screws are loosed or not,
easy to replace.

2 part Design
Extra safety and stability.


Simple and smooth operation allows users to change to different working position.



Provide guaranteed stability and security.



TEL:

886-2-24979008

FAX:

886-2-24979001

ADD:

No.88 Ding Ping Road, Rui-Fang Industrial Park Rui-Fang Dist. New Taioei City. Taiwan.

E-mail:

sales1@t-boss.com.tw